About hopstudio
hopstudio productions (stands for "House Of Pictures" Production Studio) was founded in 2006 in Ireland. We offer our services to clients in Germany and Ireland.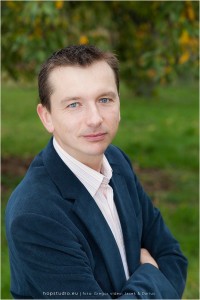 Jacek – Cameraman, Video-editor
Cameraman with love for details, which give the "movie" character to his video productions. He is the DSLR shooting enthusiast, but he is also high experienced in the use of professional, broadcast equipment.
Practice gained during many years of residence in the Irish capital, Dublin. Initiator and co-founder of Internet TV – iTVe in Ireland. Member of "Film Base" society in Dublin. On The Green Island he also founded "hopstudio productions". In 2011 he moved to Germany and he is continuing his passion in Rhain-Main area. Additionally he is currently doing a graphic design distance studies at SGD in Darmstadt. His inspiration is the work of the famous English filmmaker and blogger – Philip Bloom.
"Human creativity is the greatest resource" /Richard Florida/
Darius – Cameraman, Video-editor
Filming with Steady-Cam system and sound recording are his specialties. With many years experience in television Hamburg 1, Studio Hamburg and subsequent studies at SAE Frankfurt – he learned the art of film. He specializes in wedding-videography. The most beautiful thing for him, is the opportunity to participate and to capture the emotions, in that most important moment in life – the marriage.
"The beauty is hidden in the heart"
To create our video projects in Ireland, we co-operate with "Diga Productions" from Dublin